Our Law Firm's Staff
Our staff is multi-lingual, speaking Portuguese and Spanish.

Moses Apsan, Esq. emigrated from Brazil in 1955. He is a past President of the Federal Bar Association, New Jersey Chapter (1997-2002), and was Coordinator of the Annual Immigration Seminar, and a member of The American Immigration Lawyers Association. He graduated New York Law School with a Juris Doctor, Cum Laude degree and was an editor and writer for the Law Review. He graduated from Long Island University in 1970 with a degree in Business Management. He is a 1966 graduate of The Bronx High School of Science. He writes for jornal.us and The Brasilian. He hosts a weekly Law Television Show, (você e a lei - You and the Law) every Tuesdays at 8:45 p.m. on SIC International Television in Newark (Portuguese). He also has a weekly immigration show in Portuguese and in Spanish on Facebook.com/vejatv every Wednesdays at 8 pm. As an immigration lawyer in Newark, NJ and New York, NY, he writes and publishes websites on legal matters. His videos on immigration laws are widely viewed on youtube.com, vejatv.com, and Google videos. Many people consider him one of the best immigration lawyer in the United States.


He has won the following awards: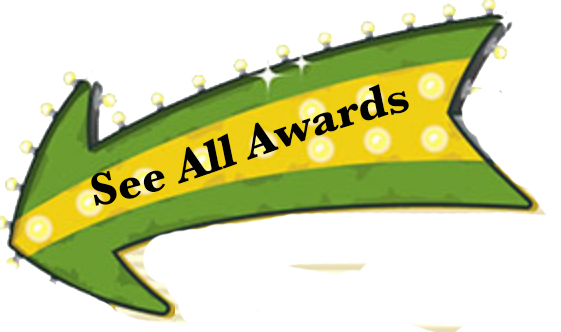 Moses Apsan is licensed to practice in the State of New York and the New Jersey, United States District Court of New Jersey, United States District Court for the Eastern District of New York, United States District Court for the Southern District of New York, United States Court of Appeals for the Third Circuit. US Bankruptcy Court Eastern District, US Bankruptcy Court Southern District, US Bankruptcy Court New Jersey District and the Board of Immigration Appeals. He speaks Portuguese and Spanish.
---
JOSE ORTIZ graduated from Seton Hall University and Rutger Law School with Honors. As a member of the Rutgers Legal Clinic, Jose prepared and represented clients in contested divorce cases and in civil law suits.

Jose is licensed to practice in New York and New Jersey and in the Immigration Court of all 50 states. After graduating law school, he completed a Judicial Clerkship with the Honorable Judge Carolyn E. Wright, J.S.C. He worked at the Essex County Courthouse, specifically handling cases at the landlord tenant, special civil and civil divisions, as well as serving as a mediator.

Jose rounded out his legal experiences by obtaining legal positions with Criminal and Family Division Superior Court Judges. He also became a vital team member in the legal department of the NJ division of consumer affairs. He has also worked with prominent attorneys in the past where he managed cases related to entertainment law, contract litigation, family law, civil litigation, municipal, landlord tenant and criminal matters.

At Apsan Law Offices, Jose is the senior attorney and practices in all areas of immigration with a focus on BIA Appeals; Removal Defense, Bond Proceedings, Motions to Reopen, Cancellation of Removal, U-Visas, Vawa Petitions; Waivers, Asylum and Special Immigration Juvenile Status cases. Jose is fluent in English and Spanish.
---

Steven G. Tepper
, was a Senior Divorce paralegal for Apsan Law Offices since 1983. Prior to
tha
t he was a founding partner of Divorce Associates, a company that pioneered and wrote the uncontested pro-se divorce preparation manuals and was the New Jersey Director for divorces since 1978. He has personally supervised the process of over 100,000 divorces. Divorce Associates was featured in Newsweek Magazines, Money Magazine, New York Times , The Daily News and many radio and TV shows throughout the country and Canada. Mr. Tepper attended George Washington University and grew up in New York City. He has a understanding of Spanish.
Unfortunatel
y, Mr. Tepper passed away in 2007.
---

Senobia Feldman, is a Senior Paralegal serving in this capacity since 1993. Her dutties include processing Labor Certification and Family cases cases from the beginning to final Adjustment of Status, including Reduction In Recruitment processes. She is responsible for the I-140 Petition applications by the employers, which calls upon her mathematical and logical skills. She is an expert in restaurant, construction, mechanical and domestic cases, family waivers and other aspects of immigration law.. Prior to undertaking this position she was the Senior Paralegal Administrator in our New York City branch. Since being employed with Apsan Law Office in 1993 she has succeeded in many hundreds of case. She has a Masters degree in Business Management, graduating with Honors from the Pontificia Universidad Catolica Madre y Maestra (PUCMM). She is fluent in Spanish and understands Portuguese.
She is a co-host of the Spanish language live show
Inmigración y usted, on Facebiook Live on the vjatv page every Wednesday at 8 pm.
---
Jessica Julião-Ventura
, is a Senior Paralegal in charge of processing family cases from the beginning to final Adjustment of Status, including Consular Process. She is responsible for the I-130, I485, I-765, I-84 Petition. She is an expert in all family cases, incluing National Visa Center, Advance Parole, Re-entry Permits, as well as investigative FOIA, and OBIM. She is also involved in the approval of 601A and 212 waivers. She is fluent in Spanish and Portuguese.
---
Joao M. Vianna, is the Director of IT and Web Development at Apsan Law Offices. He is the creator of vejatv.com the most visited Portuguese language site in the United States and jornal.us, a web newspaper and the 2nd most visited news site in the United States. He is directly responsible for the simultaneous video webcasst of Voce e a Lei, a Portuguese language law show broadcasted for the last 15 years on SIC intenational, a Portuguese language TV program. He was one of the most recognized and respected programmer in Belo Horizonte, Brazil and has been a Technology professional for over twenty years.
Inmigración y usted