HOW THE USCIS DETERMINES THE PRIORITY DATE OF Y0UR CASE
The Priority Date determines when the foreign national will have the ability to file the final stage of the application for the Green Card. This is known as the Adjustment of Status or I-485 application if he or she is in the United States and if not in the United States it is called Visa Processing. The priority date system is used only for Preference Petitions. Immediate Relatives do not have to concern themselves with this system because they are not limited in the number of visas available for them. It is only the other family preference petitions and petitions though the employer, that must be concerned with the Priority Date. A Priority Date in family cases is the date of filing the I-130 petition with the United States Immigration and Citizenship Service (USCIS), in a case though a job offer, that requires Labor Certification, it is the officially acknowledged date that the case was filed at the state level Department of Labor. If the case was filed in a category that does not require labor certification, then the priority date assigned by the USCIS is the date the I-140 (Immigrant Visa Petition) is received by the USCIS Service Center. You can determine when it is time to file the Adjustment Packet by checking the dates each month on the Visa Bulletin chart of the Department of State. The Visa Bulletin tells whether the date for a Preference Petition is current or whether there is a backlog in order to file for the Adjustment of Status.
Take a look at the Visa Bulletin.
Articles related to this topic
---
Author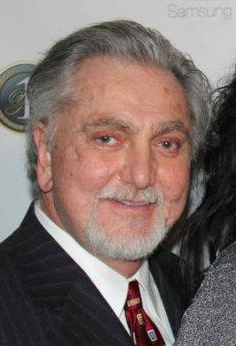 Moses Apsan and his staff, based in New York City and Newark, NJ provide exceptional legal services throughout the world, in all aspects of immigration to the United States, including non-immigrant (temporary visas), immigrant visa (Green Card) and deportation defense. In addition Mr. Apsan, has been practicing Bankruptcy law and Divorce laws for over 35 years, He was the President of the Federal Bar Association, New Jersey Chapter (1997-2002). He speaks Portuguese and Spanish..
Call for Appointment
Call For

Consultation

TODAY

1(888)460-1800