Experienced Divorce Attorneys
"We believe in a Friendly Divorce"
Professional
Divorce Service


Experience Over 35 years
of experience. We have helped thousands of clients obtain an uncontested divorce.
Low Legal Fees with Flexible payment plans. We will work within your budget to help you get through your uncontested divorce.
Convenient Locations
We have convenient locations in New York and New Jersey.

We speak fluent Spanish and Portuguese.
Thinking About a Divorce, Legal Separation or Prenuptial Agreement?
Our Uncontested Divorce System Has Been Followed SuccessfullyBy Thousands
If you are thinking about a divorce or legal separation, or if you and your spouse have made the decision to go ahead with a friendly uncontested divorce, we may be able to make the entire procedure go smoothly and inexpensively.

Our lawyer services in Newark, NJ and New York, NY are committed to making a divorce or legal separation a pleasant, non-stressful and friendly experience.

Just the word - divorce - brings out complex emotions, confusion and fears. These feelings accompanied by the lack of knowledge and experience in basic legal matters can drive any couple to fight when, in reality, there is nothing to fight about. Fighting in most cases is just a waste of emotions, time and money. Understand that every contested divorce no matter how little there is in assets is always a difficult and expensive process. Each party can spend thousands of dollars in legal fees and countless hours of mental anguish. Children can develop deep emotional scars that may affect them for a long time. But this scenario does not have be yours.

If you are able to work with your spouse and reach a fair agreement, we can handle the rest. Moses Apsan, an attorney with more than twenty-five years of family law experience, created this site. He has assisted many thousands of people to obtain their uncontested divorce quickly and easily. Through the years a simple system to process a friendly (uncontested) divorce has been developed permitting many couples to handle their own divorce from start to finish without the high cost of a contested divorce.

If the services of Apsan Law Offices are for you, we can help make your journey through a difficult part of your life simpler and less overwhelming. You will be in charge of your own divorce case. Our service will help to minimize the anger and stress associated with the adversarial nature of the divorce proceeding. If you have children, reducing the anxiety accompanying a divorce may help you to terminate the marital relationship with a better relationship that is in the best interest of your child, helping co-parenting. Finally, if you are able to use our service, you will save a very significant sum of money when you obtain a friendly uncontested divorce.

Our service is an easy step-by-step service to presenting your uncontested divorce case in court. In New York there is no court appearance. In New Jersey, most court appearance that takes 10 to15 minutes Everything that at first seems complicated is presented to you in a simple complete and professional manner. And most importantly, our offices are fully staffed in New York and New Jersey and we are available for personal live assistance 5 days a week.
WHY A FRIENDLY UNCONTESTED DIVORCE IS BEST?
Everyone knows that when the parties getting divorced fight, there must be two lawyers involved. Each party has one to represent his/her interest. In contested cases this is an absolute necessity because without a competent lawyer you may find that mistakes are made during the divorce procedure that may cause you or your children permanent harm. So a lawyer is necessary in contested cases.

But must the divorce be contested? Usually no. Many of thousands of uncontested divorces are granted each year. Unless there is great a dispute over assets or support there is no reason why two people cannot reach an agreement and avoid and eliminate the emotional and financial problems that naturally arise when two people argue.

You are in charge of your own divorce.

No matter what anyone says, divorce can be cruel. When the two parties argue it only serves to inflame the underlying problem that caused the breakup in the first place. It gets even worse when there are children involved. No matter how hard you try to hide it, they know what's happening, even at very tender ages. When a couple has the foresight to work together in a trusting relationship for their mutual benefit and they are completely informed about the divorce laws and procedures, most divorce issues can be resolved between them. By keeping the decision process away from the court, the people are able to make decisions that benefit both the entire family. In turn it simplifies the divorce process. You have the best understanding of your life and situation. Nothing can substitute for this knowledge. With careful consideration and friendly relationship between the couple a fair and appropriate agreement to resolve your divorce can be reached and you can obtain that sought after "uncontested divorce."
Fair Separation Agreements and an uncontested divorce can be reached if the two parties put aside their hostility.
We have all heard about the "contested divorce" and how expensive and heart breaking it can be. This is the nature of the adversarial method called litigation. Each side hires a lawyer. Each lawyers with the help of the client creates the "theory of the case," This is the theory presented in court. What is generally does is create a scenario that one party is more at fault then the other. However, these days, unless you are fighting of children, fault is not much of an issue. What is important in these contested divorces is the financial division of property. Whether the parties have a lot of assets or a little asset, litigation becomes expensive because a lawyer, in order to not malpractice, must go through each expensive step in the process whether or not there are no assets. Before the trial the courts usually have a conference where the two lawyers tell the judge their side. The judge always tries to settle the case. If that is possible then the divorce could take place that day. If it is not possible a date is scheduled for trial; a long and expensive process. One in which no one truly wins. This is why it is so important that the divorcing couple keeps an open mind and put hostilities aside. Only when this is done can an appropriate agreement be reached and the divorce can be processed as friendly and "uncontested."

We recommend that every couple first use all possible means to work out mutual terms for the divorce, without going to court. If you find that you cannot work things out on your own, we recommend mediation, with or without attorney representation. It's not only that you will save money by working things out yourselves, but by avoiding a lengthy trial, an uncontested divorce usually results in reduced hostility and resentment between the couple and both are able to resume their lives easier and quicker.

Animosity and financial strain is reduced if litigation is avoided.

It is the natural result of a litigated divorce that the parties become angry, distrustful, unsure and confused. It is not far-fetched to believe that the two people can find the middle road and enter into a friendly agreement permitting an uncontested divorce. You may actually leave the relationship as friends. This goal is most important when there are children involved. Remember you may be divorcing your spouse, but not your children. In most cases the parties still have to communicate with each other about the children for many years to come. Active co-parenting requires mutual respect between the parents. Continued litigation and animosity tends to make co-parenting very difficult. A fair thought out settlement always reduces and can even eliminate the bad air between the couple.

Apsan Law Offices saves you money.

We charge a very reasonable legal fee for an uncontested divorce. The consultation is Free. You have little to lose and a lot to gain by scheduling an appointment without office.
Near All Courts
Our New Jersey office is located in Newark and is near all divorce courts. We are close to Kearny, Orange, Jersey City, Harrison, Orange, Paterson, Hackensack, New Brunswick and only a short drive to other courts. In New York we are just a couple of blocks away from the New York Supreme Court at 60 Center Street. As there is no court appearance required in New York for uncontested divorces, you do not have to appear in court if you reside in Manhattan, Brooklyn, Queens, the Bronx and Staten Island.
Articles related to this topic
---
Author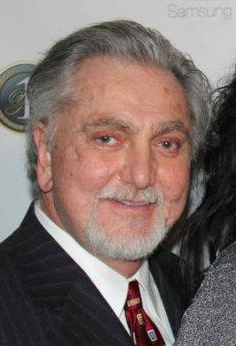 Moses Apsan and his staff, based in New York City and Newark, NJ provide exceptional legal services throughout the world, in all aspects of immigration to the United States, including non-immigrant (temporary visas), immigrant visa (Green Card) and deportation defense. In addition Mr. Apsan, has been practicing Bankruptcy law and Divorce laws for over 35 years, He was the President of the Federal Bar Association, New Jersey Chapter (1997-2002). He speaks Portuguese and Spanish..