How to Access Your Chapter 13 Case Information on the Internet
Have you filed for Chapter 13 bankruptcy? Are you currently repaying your debts through an administered plan? Has your Trustee sent you here? We're here to help. This site lets you view the details of your Chapter 13 Case any time.
The National Data Center (NDC) was established by Chapter 13 Trustees and is the exclusive source for comprehensive Chapter 13 Case and Claims data. We provide on-going details of case and claims information, as recorded and stored within the Trustees' office, which compliment traditional Bankruptcy Notification Services.
It is the mission of the NDC to furnish national Chapter 13 case information to parties-in-interest via a single,
secured Internet website while protecting the legitimate privacy interest of debtors.


Our Subscribers enjoy the ability to maximize productivity and returns on their claims throughout the entire Chapter 13 lifecycle. Benefits derived include:
Tracking and management of Debtor Payments and Trustees Disbursements
Improve productivity through the use of quality data
Enhances portfolio valuation assessment
Positions Clients to automate payment posting and other meaningful tasks
Exception Reporting enabling Clients the ability to analyze their entire portfolio
Access to Court recognized "System of Record" for validation or proactive management of filings
Allows Clients with limited Information Technology staff to leverage the NDC Information Portal to meet their specific reporting needs in a secured environment
Clients can analyze their complete Chapter 13 portfolio through a variety of access methods. The basic subscription package includes unlimited login privileges to our website (www.13datacenter.com) to view all detailed Trustees' information relevant to cases in which you are a party-in-interest. Our website displays all Debtor Information, pertinent Court Case Dates, in addition to all associated claim data.

Since Client Subscribers have different needs, the NDC offers a suite of complimentary services to our basic subscriber offering. These services include:
Secure delivery of all participating Trustee data comprising your Chapter 13 portfolio for analysis or integration into your specific tracking system
Our Voucher Download service provides consolidated disbursement information in a simple to use web-based environment or as a downloadable text file
The NDC Information Portal provides secure access to standard reports (Additional custom reports can be developed based on your specification)
The National Data Center subscription pricing model is based on a monthly per case basis. Debtors are provided free access to view their case information. Please contact Bob Brasiel at 1.866.938.1313 or bob@13datacenter.com for information on becoming a subscriber to the NDC.
Chapter 13 Case Information brought to you from the National Data Center


Welcome! This website resource has been made available by your Chapter 13 Trustee to give you the latest information as you carry out your Chapter 13 payment plan. Turn to the National Data Center (NDC) for peace of mind about your Chapter 13 Bankruptcy. Click Here for a US Map that shows participating Trustees in each state.
It's Convenient and Free
This site has been designed for individuals in a Chapter 13 bankruptcy. It puts your Chapter 13 case's latest payment and disbursement information at your fingertips twenty-four hours a day, seven days a week. Keeping tabs on the claims of your creditors has never been easier. The service is free to debtors (people currently in bankruptcy) and constantly evolving, with tools and information to help you clearly monitor the progress you are making toward your financial recovery.
It's Private and Secure
It is the goal of the NDC to make case information available to people like you, in Chapter 13, while protecting your privacy. That means that only the people who are legally entitled to view the details of your case are able to do so. When you sign up, you will receive a log in ID and password that will allow you – and you alone – to view your case data. Just like your ATM PIN, treat your password with the utmost care.
It's Your Trustee's Data
The NDC was established by Chapter 13 Trustees and is the exclusive source for comprehensive Chapter 13 case and claims data. The Trustee is the person who is appointed to administer your bankruptcy. The NDC gives you access to the ongoing details of your bankruptcy case as it is recorded and stored within the Trustee's office. It is your Trustee's actual information and it is updated nightly.
Click Here for answers to Frequently Asked Questions about debtors (people who have filed Chapter 13) and the NDC.
PLEASE NOTE: If you have specific questions regarding your individual case or any details presented on this site, please contact your Chapter 13 attorney or the Office of the Chapter 13 Trustee assigned to your case. Unfortunately the NDC staff CANNOT interpret, advise, or provide legal advice to you regarding details presented on this site.
Articles related to this topic
---
Author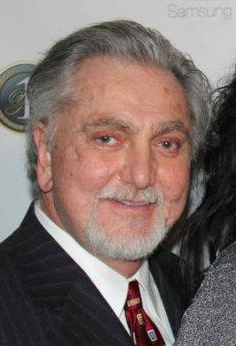 Moses Apsan and his staff, based in New York City and Newark, NJ provide exceptional legal services throughout the world, in all aspects of immigration to the United States, including non-immigrant (temporary visas), immigrant visa (Green Card) and deportation defense. In addition Mr. Apsan, has been practicing Bankruptcy law and Divorce laws for over 35 years, He was the President of the Federal Bar Association, New Jersey Chapter (1997-2002). He speaks Portuguese and Spanish..