Is your lawyer licensed?
A fake lawyer for the "Real Housewives
of New Jersey" stars was arrested last
week. Mark J. McGuire, 53, had allegedly
told the police that he was an attorney
Every American lawyer is licensed for practice in some State, but very few, if any, lawyers are licensed to practice in every state. The question raised regularly is whether a lawyer licensed in state A is also licensed in State B. Traditionally this answer would be determined by contacting the local bar association of the state. That still is a way to do it, but now, it can be done quicker, easier and less expensively by researching the online database of a State. These databases multiply quickly. Practically unknown in the decade of 1990, today there exist over 44 active databases.
The question is… Where do you find these databases? Many times, the information is supplied by the bar association of the State, but at times the data is originated from the judicial system of the State, disciplinary agencies or state bar examiners. To simplify this research we have organized the following list of lawyer databases, which include the telephone number of each states licensing authority.
Notice: If you find your lawyer in one of the following databases, your work is completed. If the lawyer is not listed, however, you should call the telephone number to determine conclusive, if the lawyer in question is registered in that State. Due to privacy worries, some States permit that their lawyers, to opt out of the online database.
Although this guides focus is to help you determine if a lawyer is licensed to practice in a particular State, there are many others kinds of databases online specific to a State in which information about a particular lawyer can be obtained.
Many of these resources can be found in the LegalDockets.com website.
Alabama
Alabama State Bar
, 334-269-1515
Alaska
Alaska Bar Association
, 907-272-7469
Arizona
State Bar of Arizona
, 602-340-7239
Arkansas
Arkansas Judiciary
, 501-682-6849
California
State Bar of California
, 213-765-1200
Colorado
Colorado Supreme Court
, 303-866-6554
Connecticut
Connecticut Statewide Grievance Committee
, 860-568-5157
Delaware
Clerk of the Supreme Court of Delaware, 302-739-4155
District of Columbia
D.C. Bar
, 202-626-3475
Florida
Florida Bar
, 850-561-5832
Georgia
State Bar of Georgia
, 404-527-8700
Hawaii
Hawaii State Bar Association
, 808-537-1868
Idaho
Idaho State Bar
, 208-334-4500
Illinois
Attorney Registration & Disciplinary Commission
, 312-565-2600
Indiana
Indiana Supreme Court
, 317-232-5861
Iowa
Iowa Judicial Branch
, 515-725-8029, (press "2" for a directory of subjects, then "3" for attorney information)
Kansas
Kansas Attorney Registration, 785-296-8409 or
registration@kscourts.org
Kentucky
Kentucky Bar Association, Membership Department
, 502-564-3795
Louisiana
Louisiana State Bar Association
, 800-421-5722 or or 504-566-1600
Maine
Maine Board of Overseers of the Bar, 207-623-1121. Please note: Maine provides an
Attorney Information Search
that lists all attorneys ever admitted to practice in Maine. However, you must call the Board of Overseers to determine if an attorney remains in good standing."
Maryland
Client Protection Fund of the Bar of Maryland
, 410-260-3635
Massachusetts
The Massachusetts Board of Bar Overseers
, 617-728-8750
Michigan
State Bar of Michigan
, 800-968-1442
Minnesota
Minnesota Judicial Branch, Lawyer Registration Office
, 651-296-2254
Mississippi
Mississippi Supreme Court
, 601-359-3694
Missouri
Missouri Bar
, 573-635-4128
Montana
State Bar of Montana
, 406-447-2211
Nebraska
Nebraska State Bar Association
, 800-927-0117
Nevada
State Bar of Nevada
, 702-382-2200
New Hampshire
New Hampshire Bar Association, 603-224-6942
New Hampshire Supreme Court, 603-271-2646
New Jersey
New Jersey Board of Bar Examiners, 609-984-2111
New Mexico
State Bar of New Mexico
, 505-797-6000
New York
New York State Unified Court System
, 212-428-2800
North Carolina
North Carolina State Bar
, 919-828-4620
North Dakota
North Dakota Supreme Court
, 701-328-2221
Ohio
Supreme Court of Ohio
, 614-387-9320
Oklahoma
Oklahoma Bar Association, 405-416-7000
Oregon
Oregon State Bar, 800-452-8260, ext.0
Pennsylvania
Disciplinary Board of the Supreme Court of Pennsylvania
, 717-731-7073
Rhode Island
Rhode Island Bar Association
, 401-421-5740
South Carolina
South Carolina Bar
, 803-799-6653
South Dakota
State Bar of South Dakota
, 605-224-7554 or 800-952-2333
Tennessee
Board of Professional Responsibility of the Supreme Court of Tennessee
, 615-361-7500 or 800-486-5714
Texas
State Bar of Texas
, 800-204-2222
Utah
Utah State Bar
, 801-531-9077
Vermont
Vermont Judiciary, Attorney Licensing
, 802-828-3281
Virginia
Virginia State Bar
, Membership Department, 804-775-0530
Washington
Washington State Bar Association
, 800-945-WSBA
West Virginia
West Virginia State Bar
, 866-989-8227
Wisconsin
State Bar of Wisconsin
, 608-257-4666
Wyoming
Wyoming State Bar
, 307-632-9061
---
Footnote1Finding Lawyers: Directories, Web Sites & State Bar Sources, LLRX.com, December 17, 2001.
Articles related to this topic
---
Author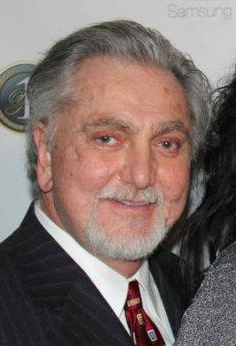 Moses Apsan and his staff, based in New York City and Newark, NJ provide exceptional legal services throughout the world, in all aspects of immigration to the United States, including non-immigrant (temporary visas), immigrant visa (Green Card) and deportation defense. In addition Mr. Apsan, has been practicing Bankruptcy law and Divorce laws for over 35 years, He was the President of the Federal Bar Association, New Jersey Chapter (1997-2002). He speaks Portuguese and Spanish..
Call for Appointment
Call For

Consultation

TODAY

1(888)460-1800