The National Visa Center

How Does the National Visa Center Fit into the U.S. Immigration Process?
After the U.S. Citizenship and Immigration Services (USCIS) approves your immigrant visa petition, the USCIS forwards your petition to the National Visa Center (NVC) in Portsmouth, NH for immigrant visa pre-processing at the correct time. Immediate relative categories, do not have yearly numerical limits. However, family preference and employment immigrant categories have numerical limits each year; and therefore, wait times are involved, which can be lengthy, for processing to be able begin, as explained below.
USCIS Sent My Immigrant Visa Petition to the NVC. Now What Happens?
If your Priority Date meets the most recent Qualifying Date, the NVC will:
Invoice you for your visa application fees
Collect your visa application and supporting documentation
Hold your visa petition until an interview can be scheduled with a consular officer at a U.S. Embassy or U.S. Consulate General abroad.
If your Priority Date DOES NOT meet the most recent Qualifying Date, the NVC will notify you and hold your petition until your Priority Date meets the most recent Qualifying Date. The Department of State updates the Qualifying Dates on a monthly basis.
How Do I Know if My Priority Date Meets the Most Recent Qualifying Date? And What Does That Mean?
If your Priority Date is earlier than the Qualifying Date for your visa class and your foreign state chargeability, your Priority Date meets the most recent Qualifying Date and your petition is ready to begin processing at the NVC. Learn more by reviewing the Visa Bulletin.
How Do I Know What My Priority Date Is?
The USCIS assigned your immigrant visa petition a Priority Date when you filed it with USCIS. If you are unsure of your Priority Date, you should refer to the Approval Notice that you received from the USCIS.
Articles related to this topic
---
Author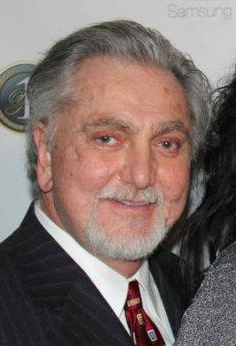 Moses Apsan and his staff, based in New York City and Newark, NJ provide exceptional legal services throughout the world, in all aspects of immigration to the United States, including non-immigrant (temporary visas), immigrant visa (Green Card) and deportation defense. In addition Mr. Apsan, has been practicing Bankruptcy law and Divorce laws for over 35 years, He was the President of the Federal Bar Association, New Jersey Chapter (1997-2002). He speaks Portuguese and Spanish..
Call for Appointment
Call For

Consultation

TODAY

1(888)460-1800