What are Unsecured Debts in Bankrutpcy?
Understanding Unsecured Debts in a Bankruptcy
When filing a bankruptcy petition, whether it's a chapter 7 or chapter 13 bankruptcies, it is most important that you understand the difference between secured and unsecured debt.
Bankruptcy laws treats the type of debt differently,. In other words whether a debt can be discharged or not may depend on whether it is secured or unsecured.
With an unsecured debts there is no property given as a security when buying the property whereas for a secured debt there are specific items that are attached to the debt.
Common examples of unsecured debts are credit cards, hospital and medical bills, store cards and personal loans. In these purchases, you do not have to put up any property as security for the debt. Contrary, secured debts, such as mortgages and car payments have specific property attached to it.
Unsecured debt arises via a contract between you and a creditor but is not tied to a security agreement. It does not permit the creditor the same remedies available to a secured creditor. A debtor simply promises to pay back the money borrowed from an unsecured creditor.
Unsecured debt is discharged in a bankruptcy.
Types of Bankruptcy and the Unsecured Debt


In a Chapter 13 bankruptcy the debtor is able to lower the balance of unsecured debts and eliminate added fees and interest charges to make them less expensive to pay off. In may cases the unsecured creditor only receives pennies on the dollar.
In a Chapter 7 bankruptcy most unsecured debts are completely liquidated and then discharged.
Debts that are discharged through bankruptcy do not disappear from a debtor's credit report until the reporting period expires. Each debt included in a bankruptcy will be noted on the credit report.
Some Debts not discharged
There are some unsecured debts, such as child support you owe and most tax debts, cannot be discharged through bankruptcy unless the debtor meets rigorous hardship requirements
Articles related to this topic
---
Author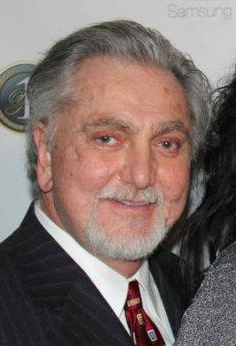 Moses Apsan and his staff, based in New York City and Newark, NJ provide exceptional legal services throughout the world, in all aspects of immigration to the United States, including non-immigrant (temporary visas), immigrant visa (Green Card) and deportation defense. In addition Mr. Apsan, has been practicing Bankruptcy law and Divorce laws for over 35 years, He was the President of the Federal Bar Association, New Jersey Chapter (1997-2002). He speaks Portuguese and Spanish..