Green Card Through Registry
Registry has been called by some "The Last Amesty." Registry is a section of immigration law that enables certain individuals who have been present in the United States since January 1, 1972 the ability to apply for a green card (permanent residence), even if they are currently in the United States unlawfully.
Eligibility Criteria
You may be eligible to receive a green card (permanent residence) under the registry provisions if you meet all of the following conditions:
You entered the United States prior to January 1, 1972
You have resided in the United States continuously since January 1, 1972
You are a person of good moral character
You are not ineligible for naturalization (citizenship)
You are not removable (deportable) under Section 237(a)(4)(B) the Immigration and Nationality Act (INA) (see "INA" link to the right)
You are not inadmissible under Section 212(a)(3)(E) of the INA or as a criminal, procurer, other immoral person, subversive, violator of the narcotics laws or alien smuggler

Application Process
To apply for a green card under the registry provisions, you need to file Form I-485, Application to Register Permanent Residence or Adjust Status.
Supporting Evidence for Form I-485
You should submit the following evidence with your Form I-485:
Two passport-style photos
Form G-325A, Biographic Information, if you are between 14 and 79 years of age
Copy of government issued photo identification
Copy of birth certificate
Copy of passport page with nonimmigrant visa (if applicable)
Copy of passport page with admission (entry) stamp (if applicable)
Form I-94, Arrival/ Departure Record (if applicable)
Evidence that you entered the United States prior to January 1, 1972
Evidence to establish continuous residence since entry
Note: An individual applying under the registry provisions is not required to undergo a medical exam.
Work & Travel Authorization
Generally, when you have a pending Form I-485, it is possible for you to apply for authorization to work in the United States and to seek advance parole (advance permission to travel and be admitted to the United States upon your return).
Articles related to this topic
---
Author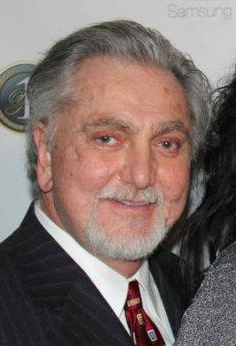 Moses Apsan and his staff, based in New York City and Newark, NJ provide exceptional legal services throughout the world, in all aspects of immigration to the United States, including non-immigrant (temporary visas), immigrant visa (Green Card) and deportation defense. In addition Mr. Apsan, has been practicing Bankruptcy law and Divorce laws for over 35 years, He was the President of the Federal Bar Association, New Jersey Chapter (1997-2002). He speaks Portuguese and Spanish..
Call for Appointment
Call For

Consultation

TODAY

1(888)460-1800