Retroactive Citizenship Laws & Reclaiming Lost Citizenship in the United States
U.S. citizenship laws are constantly in a state of flux; changing through political pressures. As the U.S. matured, the citizenship laws changed. The 14th Amendment grants citizenship to "all persons born or naturalized" in the United States, and prohibits the states from creating laws that limit the "privileges or immunities of citizens." However, as the United States citizens traveled and became part of different lands, it was inevitable that the rights of citizenship to children born to American citizens outside of the United States would have to be modified. This is especially true especially with those that serve in the military.

In the past, some Americans lost their U.S. citizenship for many of reasons. Prior to September, 1922, anyone who married a foreign nationals was ineligible for naturalization and lost the citizenship. Children born between 1934 and 1978 in foreign countries who had acquired citizenship through their parents lost their citizenship if they did not reside in the U.S. for a specific period. Prior to 1934, foreign-born children could only receive citizenship through an American father, not the mother. If a mother was a U.S. citizen but the father was an alien, the child would not acquire citizenship. Also, before dual citizenship was recognized in the United States American citizens who became citizens of another country lost their U.S. citizenship.

Although laws were passed that remedied these issues, these laws did not apply retroactively, many with lost their citizenship forever. Others have lost their U.S. citizenship due to a failure to meet the requirements of retention. Fortunately for many that have lost their citizen can reclaim it through the 1994 Immigration and Nationality Technical Corrections Act (INTCA).

INTCA of 1994
On October 24, 1994, then President Clinton signed into law Immigration and Nationality Technical Corrections Act of 1994 (INTCA). Perhaps one of the most far reaching citizenship related law to have passed in decades.

Section 101 of INTCA granted, retroactively, citizenship to all children born before noon EST May 24, 1934, to an "alien father" and a citizen mother who lived in the United States before the child's birth. Prior to this law, children born to a U.S. citizen mother and an alien father were not granted citizenship. Section 103 of this act also retroactively grants citizenship by birth to any natural born citizens who lost citizenship for failing to meet "physical presence retention requirements" that were in place before 1978. This section became effective, October 25, 1994.

Section 103 of INTCA gives those who lost their U.S. citizenship between 1934 and 1978 due to a failure to satisfy retention requirements an opportunity to reclaim their citizenship by taking an oath of allegiance to the U.S. This section became effective, March 1, 1995.

Reclaiming U.S. Citizenship

For those who were lost their citizenship and are eligible under INTCA, to reclaim their citizenship all that has to be done is to take the Oath of Allegiance to the United States. This can be simply done by contacting the U.S. embassy in the foreign country of residence in or the U.S. State Department's Office of Citizens Consular Services.

8USC1435 - In effect on January 24, 2002

Any person formerly a citizen of the United States who (1) prior to September 22, 1922, lost United States citizenship by marriage to an alien, or by the loss of United States citizenship of such person's spouse, or (2) on or after September 22, 1922, lost United States citizenship by marriage to an alien ineligible to citizenship, may "recover his/her citizenship."

There are some additional requirements before INTCA can be applied. The applicant must (a) establish to the satisfaction of the Attorney General that she has been a person of good moral character, attached to the principles of the Constitution of the United States, and well disposed to the good order and happiness of the United States for a period of not less than five years immediately preceding the date of filing an application for naturalization and up to the time of admission to citizenship, and, unless she has resided continuously in the United States since the date of her marriage, has been lawfully admitted for permanent residence prior to filing her application for naturalization.

Title 8
Chapter 12 of Title 8 provided retroactive citizenship to any children born in the Canal Zone or Republic of Panama on Feb. 26, 1904, or later, as long as at least one parent was a citizen of the United States. This law also gave retroactive citizenship to children born in the Canal Zone or Republic of Panama to a parent who "was or is" a U.S. citizen working for the U.S. government or the Panama Railroad Company.

Section 1402 of this law retroactively granted citizenship at birth to all people born in Puerto Rico from April 1899 until January 1941, provided they were also living in Puerto Rico or any other U.S. territory on Jan. 13, 1941.

Armed Forces
Section 329 of the Immigration and Nationality Act allows any person eligible for citizenship who was not a citizen of the United States but served with honor in the U.S. Armed Forces or the Selected Reserve during "periods of hostility" as defined by the U.S. Citizenship and Immigration Services. Even a single day of honorable service in the Armed Forces makes a person eligible for citizenship. Any qualified member of the Armed Forces who has served honorably and died in service is eligible for posthumous citizenship,. It is granted retroactively to the date of the enlisted member's death.
Articles related to this topic
---
Author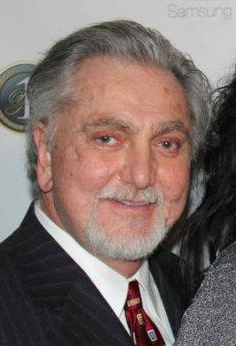 Moses Apsan and his staff, based in New York City and Newark, NJ provide exceptional legal services throughout the world, in all aspects of immigration to the United States, including non-immigrant (temporary visas), immigrant visa (Green Card) and deportation defense. In addition Mr. Apsan, has been practicing Bankruptcy law and Divorce laws for over 35 years, He was the President of the Federal Bar Association, New Jersey Chapter (1997-2002). He speaks Portuguese and Spanish..
Call for Appointment
Call For

Consultation

TODAY

1(888)460-1800