An Overview of Chapter 7 Bankruptcy
for New York and New Jersey
A Chapter 7 bankruptcy refers to the chapter of the Bankruptcy Code that contains the bankruptcy law. A Chapter 7 bankruptcy is sometimes called "liquidation" bankruptcy. This is because a successful bankruptcy liquidates (wipes out) most of your debts.

The Chapter 7 bankruptcy in both New York and New Jersey process takes from three to six months. The court cost is $306. Usually there is only one appearance. This is not in front of a judge, but in front of a Trustee ( a lawyer who represents the bankruptcy court). A New york or New Jersey licensed bankruptcy lawyer appears with you at the 341 meeting.

The Petition: To file for bankruptcy, you fill out a petition and several other forms. Normally a licensed New York or New Jersey bankruptcy lawyerprepares and files the petition and forms with the bankruptcy court in your area. These forms ask you for the following information:
your property
your debts
your current income and its sources
your current monthly living expenses
property you claim the law allows you to keep through the bankruptcy process (exempt property -- most states let you keep clothing, household furnishings, Social Security payments you haven't spent and other basic items)
property you owned and money you spent during the previous two years, and
Property you sold or gave away during the previous two years.
Information about lawsuits and accidents.

The Automatic Stay: One of the most important benefits of filing bankruptcy is the "automatic stay." The automatic stay is very powerful and immediately stops your creditors from trying to collect what you owe them. Even if they have sued you in court state court or your property is being sold, everything must stop. Creditors cannot legally take (garnish) your wages, empty your bank account, go after your car, house or other property, or cut off your utility service or welfare benefits. This is true for New York, New Jersey and every other state. The automatic stay goes into effect immediately upon filing your bankruptcy petition with the bankruptcy court.

Court Control: Until your bankruptcy case is completed your financial problems are in the hands of the bankruptcy court. It assumes legal control of the property you own and the debts you owe as of the date you file. Certain properties are exempt, which is yours to keep and the court does not control. Until the end, nothing can be sold or paid without the court's permission. Whether a property is exempt depends on the state you reside. The exempt properties in New Jersey are different than the exempt properties in New York.

The Bankruptcy Trustee: The bankruptcy court appoints person called a "bankruptcy trustee." The bankruptcy trustee is interested in finding out what you own and what property you claim as exempt. This is due to the fact that the bankruptcy trustee's primary duty is to make sure that your creditors are paid as much as possible on what you owe them, if you have the ability to pay from your property that is not exempt. The more assets the bankruptcy trustee recovers for creditors, the more the bankruptcy trustee is paid.

The "341 Meeting of Creditors": At the "341 Meeting" the bankruptcy trustee reviews the papers you filed and asks you questions, which you must respond. This meeting is usually very short and takes less than five minutes. Creditors are entitled to attend, too, but rarely do, unless there was some fraud committed. You appear with your bankruptcy lawyer.

Abandoning Property: After this meeting, the Bankruptcy Trustee issues a letter "abandoning" any of your property that he does not believe will bring in significant money to repay the creditors. In other words, you get to keep it. It is very rare for people to actually lose property in bankruptcy.

Secured Debts: If you've pledged property as collateral for a loan, the loan is called a secured debt. A common example of collateral is an auto loan where you pledge your car. In the event of non-payment, the creditor can reposes you car. Similarly houses are generally used as security to obtain a mortgage. In most cases, you'll either have to surrender the collateral to the creditor or agree to continue paying for it. If a creditor has recorded a lien against your property, that debt is also secured. If you are behind in your home's mortgage payments, then you may be better off filing a chapter 13 Bankruptcy. In a Chapter 13 Bankruptcy, a plan is proposed to the Bankruptcy Trustee and if he/she and the Bankruptcy Judge agrees, you can pay off the arrears in your mortgage in 60 monthly payments without interest.

At the conclusion of the bankruptcy process, the bankruptcy court wipes out most of your debts in what is called a "discharge in bankruptcy." You are no longer in debt to your creditors. Note that you cannot file for Chapter 7 bankruptcy again for another eight years from the date of your filing.
Want to find out more about filing for bankruptcy in New York or New Jersey? Our bankruptcy lawyers have over thirty (30) years of experience in bankruptcy. We can assist you with your credit problems and we do this by providing you a free consultation. Use the Click to Call me button on the tight of the page to call our bankruptcy lawyers. You have nothing to lose but your debts and worries.
Articles related to this topic
---
Author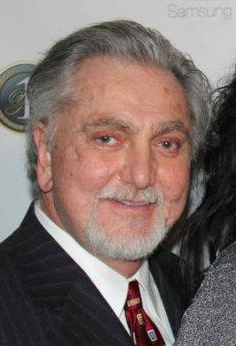 Moses Apsan and his staff, based in New York City and Newark, NJ provide exceptional legal services throughout the world, in all aspects of immigration to the United States, including non-immigrant (temporary visas), immigrant visa (Green Card) and deportation defense. In addition Mr. Apsan, has been practicing Bankruptcy law and Divorce laws for over 35 years, He was the President of the Federal Bar Association, New Jersey Chapter (1997-2002). He speaks Portuguese and Spanish..