EXPEDITED NATURALIZATION THROUGH MILITARY SERVICE
Special rules of the Immigration and Nationality Act (INA) empowers the U.S. Citizenship and Immigration Services (USCIS) to expedite the application and naturalization process for existing members of the U.S. armed forces and newly discharged members. Generally, qualifying military service includes service with one of the following military branches: Army, Navy, Air Force, Marine Corps, Coast Guard, certain sections of the National Guard and the Selected Reserve of the Ready Reserve. Additionally, spouses of members of the U.S. armed forces who are or will be deployed may be eligible for expedited naturalization. Other sections of the law also permit certain spouses to complete the naturalization process abroad.
Qualifications
A member of the U.S. armed forces must meet the requirements and qualifications to become a citizen of the United States. He or she must demonstrate:
Good moral character
Knowledge of the English language
Knowledge of U.S. government and history (civics), and
Attachment to the United States by taking an Oath of Allegiance to the U.S. Constitution
Qualified members of the U.S. armed forces are exempt from other naturalization requirements, including residence and physical presence in the United States. These exceptions are listed in Sections 328 and 329 of the INA.
Following is information about the U.S. Military and becoming a U.S. citizen.


Articles related to this topic
---
Author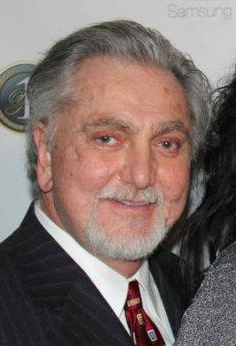 Moses Apsan and his staff, based in New York City and Newark, NJ provide exceptional legal services throughout the world, in all aspects of immigration to the United States, including non-immigrant (temporary visas), immigrant visa (Green Card) and deportation defense. In addition Mr. Apsan, has been practicing Bankruptcy law and Divorce laws for over 35 years, He was the President of the Federal Bar Association, New Jersey Chapter (1997-2002). He speaks Portuguese and Spanish..
Call for Appointment
Call For

Consultation

TODAY

1(888)460-1800