Dual and Multiple Citizenship Throught the World

The following is an extensive survey of world citizenship laws which was produced by Office of Personnel Management of the US government in 2000/2001.
The directory provides information on the the citizenship laws for some 206 countries. It discusses multiple citizenship and the many different diverse countries consider the right of citizenship. Each countries citizenship laws are are summarized.
Understand that this is not a detailed legal analysis. IYou can use it as a qucik refrence but if you truly need to find out about the citizenship laws of a particular country it would be best to begin with it's consulate or with a practicing attorney.
Citizenship laws are in constant flux, so some of the information may be obsolete.
Country Listings from "Citizenship Laws of the World"
AFGANISTAN
ALBANIA
ALGERIA
ANDORRA
ANGOLA
ANTIGUA AND BARBUDA
ARGENTINA
ARMENIA
AUSTRALIA
AUSTRIA
AZERBAIJAN
BAHAMAS
BAHRAIN
BANGLADESH
BARBADOS
BELARUS
BELGIUM
BELIZE
BENIN
BHUTAN
BOLIVIA
BOSNIA AND HERZEGOVINA
BOTSWANA
BRAZIL
BRUNEI and DARUSSALAM
BULGARIA
BURKINA FASO
BURUNDI
CAMBODIA
CAMEROON
CANADA
CAPE VERDE
CENTRAL AFRICAN REPUBLIC
CHAD
CHILE
CHINA
COLOMBIA
COMOROS
CONGO
COSTA RICA
COTE DIVOIRE
CROATIA
CUBA
CYPRUS
CZECH REPUBLIC
DEMOCRATIC REPUBLIC OF THE CONGO
DENMARK
DJIBOUTI
DOMINICA
DOMINICAN REPUBLIC
ECUADOR
EGYPT
EL SALVADOR
EQUATORIAL GUINEA
ERITREA
ESTONIA
ETHIOPIA
GABON
GEORGIA
GERMANY
GHANA
GREECE
GRENADA
GUATEMALA
GUINEA
GUINEA-BISSAU
GUYANA
ICELAND
INDIA
INDONESIA
IRAN
IRAQ
IRELAND
ISRAEL
ITALY
KAZAKHSTAN
KENYA
KIRIBATI
KUWAIT
KYRGYZ REPUBLIC
LAOS
LATVIA
LEBANON
LESOTHO
LIBERIA
LIBYA
LITHUANIA
LUXEMBOURG
MADAGASCAR
MALAWI
MALAYSIA
MALDIVES
MALI
MALTA
MARSHALL ISLANDS
MAURITANIA
MAURITIUS
MEXICO
MICRONESIA
MOLDOVA
MONACO
MONGOLIA
MOROCCO
MOZAMBIQUE
MYANMAR
NAMIBIA
NAURU
NEPAL
NETHERLANDS
NEW ZEALAND
NICARAGUA
NIGER
NIGERIA
NORTH KOREA
NORWAY
PAKISTAN
PALAU
PALESTINE NATIONAL AUTHORITY
PANAMA
PAPUA NEW GUINEA
PARAGUAY
PERU
PHILIPPINES
POLAND
PORTUGAL
ROMANIA
RUSSIAN FEDERATION
RWANDA
SAO TOME AND PRINCIPE
SAUDI ARABIA
SENEGAL
SEYCHELLES
SIERRA LEONE
SINGAPORE
SLOVAK REPUBLIC
SLOVENIA
SOLOMON ISLANDS
SOMALIA
SOUTH AFRICA
SOUTH KOREA
SPAIN
SRI LANKA
ST. KITTS AND NEVIS
ST. LUCIA
ST. VINCENT AND THE GRENADINES
SUDAN
SURINAM
SWAZILAND
SWEDEN
SWITZERLAND
SYRIA
TAIWAN
TAJIKISTAN
TANZANIA
THAILAND
THE GAMBIA
TOGO
TONGA
TRINIDAD AND TOBAGO
TUNISIA
TURKEY
TURKMENISTAN
TUVALU
UGANDA
UKRAINE
UNITED ARAB EMIRATES
UNITED KINGDOM OF GREAT BRITAIN AND NORTHERN IRELAND
UNITED STATES OF AMERICA
URUGUAY
UZBEKISTAN
YEMEN
YUGOSLAVIA

ZAIRE (please see Democratic Republic of the Congo)
ZAMBIA
ZIMBABWE
Articles related to this topic
---
Author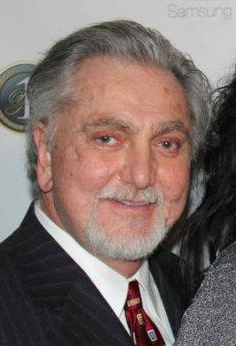 Moses Apsan and his staff, based in New York City and Newark, NJ provide exceptional legal services throughout the world, in all aspects of immigration to the United States, including non-immigrant (temporary visas), immigrant visa (Green Card) and deportation defense. In addition Mr. Apsan, has been practicing Bankruptcy law and Divorce laws for over 35 years, He was the President of the Federal Bar Association, New Jersey Chapter (1997-2002). He speaks Portuguese and Spanish..
Call for Appointment
Call For

Consultation

TODAY

1(888)460-1800