New Jersey Residency and Grounds Requirements for Divorce
Residency Requirements
Either spouse must have been a resident of New Jersey for at least one year before filing. In an adultery based divorce, there is no time limit if one spouse is a resident of the state.
Grounds - "The legal reasons required before the court can grant a divorce"
You have to choose one of these grounds
The no-fault ground for divorce in New Jersey is:
Six month irreconcilable differences;
The following are some of the New Jersey fault based grounds:
willful desertion for one year; (commonly used)

cruel and inhuman treatment; (commonly used)

drug addiction;

sentenced to jail for eighteen months or more;

adultery; (rarely used).
Child Custody
Note: The court shall order any custody arrangement which is agreed to by both parents unless it is contrary to the best interests of the child.
If the parties disagree then custody will be determined in accordance with the best interests of the child. In making an award of custody the following are some factors which should be considered:
parents' ability to agree;

relationship of child with its parents and siblings;

needs of the child;

preference of the child, if child is sufficiently mature.
Child Support
Note: The court shall order any child support arrangement which is agreed to by both parents unless it is contrary to the best interests of the child.
However, in some cases the parties desire to use the Child Support Guidelines or they cannot agree. For these cases New Jersey has adopted child support guidelines which apply in basically every case, unless special circumstances are present. The child support calculation takes into consideration the income of both parties, and certain child related expenses. Child support will continue until the child reaches the age of majority, which is basically until 21, and may be extended through his or her college education.
Venue
The Superior Court has jurisdiction for all divorce actions.
Court Appearance
New Jersey requires one court appearance for every divorce. Only the plaintiff has to appear. In court the procedure is very simple. The judge will ask you a few questions and unless there is a problem you will receive your divorce decree the very same day. NOTE: The completed divorce forms package prepared by ABCDivorces.com contains everything you will need from the beginning to the final court hearing.
Articles related to this topic
---
Author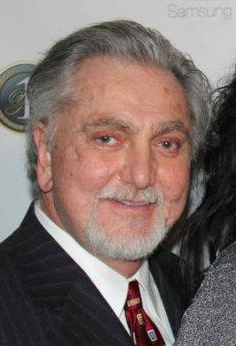 Moses Apsan and his staff, based in New York City and Newark, NJ provide exceptional legal services throughout the world, in all aspects of immigration to the United States, including non-immigrant (temporary visas), immigrant visa (Green Card) and deportation defense. In addition Mr. Apsan, has been practicing Bankruptcy law and Divorce laws for over 35 years, He was the President of the Federal Bar Association, New Jersey Chapter (1997-2002). He speaks Portuguese and Spanish..