Credit Card Calculator
The ease of obtaining credit cards is just too tempting for many people. Many eventually find themselves with thousands or tens of thousands of dollars of debt, often with difficulty in paying it off.

Paying more than the minimum each month will make a big difference in getting out of debt.

If they only make the minimum payments on credit cards it adds to costs and repayment times.

Some people decide to pay no more than their minimum payment on their credit cards every month; others don't have the extra money to pay more. This type of money management can turn a small debt into one that could potentially last for decades and cost a much more in interest. Using a credit card calculator to estimate payoff times and how a change in payment can alter costs may be helpful in preventing the need for filing bankruptcy.

Why is the Minimum Payment on a Credit Card Not Enough?

Many can manage a credit card by simply making the minimum payment every month. But, if only the minimum on a card is paid , it will:
Add to the interest that is charged on the debt
Add to the time that it will take to repay what is owed.

Many are surprised to find out what this actually means in real terms.

For example, an individual making the minimum repayment on a balance of $2,000 with a 15% interest rate will:


Take 14 years to repay what they owe.
Have to pay $2,246 in interest charges.

This is assuming that they do not spend any more on the card.

In reality, the debt will continue for over a decade and they will pay more in interest than they originally borrowed. It makes eminent sense, to try to accelerate the process and lower charges.

How can credit card calculators help?

How to Use a Credit Card Calculator to Pay Off Debts Faster
You can actually see how long it will take to pay off the debt.
You can see how much interest will be charged at current payment levels.
You can see how increasing payments, even by small amounts, can cut interest costs and overall pay off times.
What you discover with a credit card repayment calculator may surprise many people. Increasing the monthly payment even by a few dollars, can cut years off their repayment time as well as a lot of interest.


Based on the information you provide, the calculator will give you an estimate of how long it will take you to pay off your credit card balance. The calculator assumes:
you make no more charges; and
you make only the minimum payment each month.
Please use your most recent credit card bill. You may get a more accurate estimate from your credit card issuer's website.
How long will it take me to pay off my credit card balance if I make only the minimum payment?
What will it take to pay off my credit card?
Enter your credit card balance: $
Enter the credit card's interest rate:
%
Enter payment amount per month: $
or
Enter desired months until debt free:




Articles related to this topic
---
Author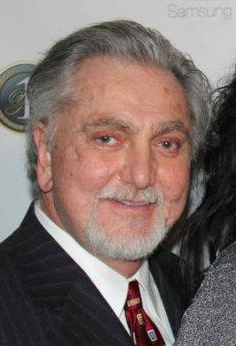 Moses Apsan and his staff, based in New York City and Newark, NJ provide exceptional legal services throughout the world, in all aspects of immigration to the United States, including non-immigrant (temporary visas), immigrant visa (Green Card) and deportation defense. In addition Mr. Apsan, has been practicing Bankruptcy law and Divorce laws for over 35 years, He was the President of the Federal Bar Association, New Jersey Chapter (1997-2002). He speaks Portuguese and Spanish..