Getting Credit after Bankruptcy
Most people worry that if they file bankruptcy they will never get credit. This is just not true.

Can I keep a credit card out of the bankruptcy for use later?

If you owe money on a credit card, you must list it. If there is nothing owed on the card, it does not have to be listed. You also have the option of "reaffirming" a credit card. This means that even though you do not have to pay it, you agree to pay it so you can keep it. I do not recommend this. It's much easier and cheaper to just obtain a secured credit card. They are available even after you file a bankruptcy.
Can I get new credit after bankruptcy?

Credit is available to everyone, even the recently bankrupt. It may be more expensive than before, and available with lower limits, but it will offered. A secured credit card is usually available post bankruptcy at lower rates than unsecured cards.
Rebuilding your credit.

Rebuilding credit worthiness after bankruptcy is a matter of getting a little bit of credit and treating that credit with respect. Use credit carefully and pay on time.
Before jumping into the credit world, remember how easy credit caused problems. I personally prefer to use a "debit card." In this way I use only what I have. I keep a regular credit card in case of emergency, but rarely use it.
Did you ever consider how much you are really paying for those credit cards. Click on the link on the left and see for yourself. Se how long it takes to pay off a credit card making the minimum payments.
Can I buy a house after filing bankruptcy?

Absolutely. Studies show that even just after 18-24 months following a bankruptcy discharge, debtors can qualify for a loan on the same terms as if they had not filed bankruptcy. That means that the lender will be much more interested in your down payment, the stability of your income, and the relationship between the loan payments and your monthly income than your past financial troubles.
Is my credit record ruined by filing bankruptcy?

I don't believe so. Before you filed bankruptcy your credit usually is bad, After the bankruptcy you basically have no credit, but you also have no debts. Bankruptcy makes all the debt shown in your credit history, unenforceable. A debtor is a far better credit risk after bankruptcy than before. However, credit managers are individuals who may not understand bankruptcy and may still look at it negatively. What you will have to do is begin to rebuild your credit. This is done by paying all your bills on time. If you do not have any credit card after the bankruptcy, you should obtain a secured credit card. These cards usually have a low credit limit and you have to place an amount equal to the credit you desire into a bank account. There are companies that even off unsecured credit cards to people that have gone through bankruptcy. A list of some of them is available though the link on the sidebar.
Also, you have to understand that a bankruptcy is not going to remove the fact that you owed money to a creditor listed in your bankruptcy. Credit reporting agencies are permitted to show the history of your financial affairs. You must make sure that the bankruptcy discharge also shows on the credit report so that creditors understand that those old creditors have no legal claim remaining. Correct any errors on your credit report.
Articles related to this topic
---
Author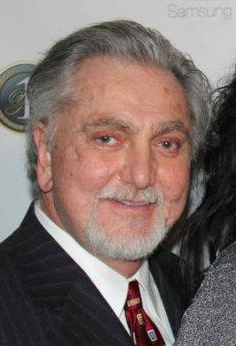 Moses Apsan and his staff, based in New York City and Newark, NJ provide exceptional legal services throughout the world, in all aspects of immigration to the United States, including non-immigrant (temporary visas), immigrant visa (Green Card) and deportation defense. In addition Mr. Apsan, has been practicing Bankruptcy law and Divorce laws for over 35 years, He was the President of the Federal Bar Association, New Jersey Chapter (1997-2002). He speaks Portuguese and Spanish..