Grounds for a New Jersey Divorce
New Jersey Divorce Lawyers | Family Law Attorneys
NJ Grounds for Divorce
In the state of New Jersey, like other states, the complaint for divorce must contain the reason for the divorce. It cannot be just any reason; only those permitted by law can be used. These reasons are known as "grounds for divorce." In New Jersey the recognized grounds for divorce are:
Six month irreconcilable differences;
Adultery
Desertion
Extreme Cruelty
Separation
Voluntary Addiction to Narcotic Drugs
Habitual Drunkenness
Institutionalization for Mental Illness
Imprisonment
Deviant Sexual Conduct
Irreconcilable Differences
The ground that you choose may affect when you will be able to file for divorce. You can file immediately for divorce using a ground such as irreconcilable differences, extreme cruelty or adultery (which is rarely used). You have the option to file under the ground of separation if you have lived physically separate and live apart for 18 months or you can chose desertion if your spouse left you and did not return for a period of greater than one year.
Most Used Grounds for Divorce
Irreconcilable Differences
In 2007, New Jersey changed it's law and united with a growing number of other states by including "irreconcilable differences" as a ground for divorce. Prior to the new ground of "irreconcilable differences" you would have to wait for 18 months, if the separation was mutual or 12 months if there was a desertion. Only Extreme Cruelty, which many people did not favor, would permit you to divorce in quick time. Now with the new ground of irreconcilable differences divorcing couples can begin a divorce in a more to begin their legal proceedings in a more respectful manner, without having to accuse the other of being at fault. Irreconcilable differences just means that there has been a breakdown of the marriage and it has lasted at least six months.
A common reason used as ground for divorce is "Extreme Cruelty". Even though it appears very harsh, in fact, as it is used in New Jersey, it can be used for almost any time of disagreement. Whereas in other states there has to be a physical act for this ground of divorce, in New Jersey there does not have to be any physical act and either mental or emotional effect of the disagreements can be used to establish the ground for divorce; it would suffice. However, in certain instances, the Extreme Cruelty can be used to describe horrendous actions by one of the spouse, but his is only used when the divorce is litigious and unfriendly.
Using the ground "separation" is permitted if the couple has lived apart in different habitations for at least 18 months.
If you would like to learn more about beginning a divorce process, divorce documents, divorce procedures or for basic questions about divorce in NJ, please contact us for a Free Consulation at (973) 465-7600
Articles related to this topic
---
Author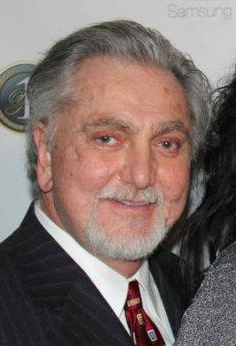 Moses Apsan and his staff, based in New York City and Newark, NJ provide exceptional legal services throughout the world, in all aspects of immigration to the United States, including non-immigrant (temporary visas), immigrant visa (Green Card) and deportation defense. In addition Mr. Apsan, has been practicing Bankruptcy law and Divorce laws for over 35 years, He was the President of the Federal Bar Association, New Jersey Chapter (1997-2002). He speaks Portuguese and Spanish..