Ice Online Immigration Detainee Locator System
Locating Someone Who Has Been Arrested and Detained
If a person is arrested by ICE, the enforcement arm of the U.S. Immigration and Citizenship Service (USCIS) he or she may be detained in the New York/New Jersey area or transferred by ICE to an out-of-state facility. If they are in any other state, you can contact the local ICE facility by clicking here.
ICE generally has information about the detainee's location within several hours following arrest or transfer.
ICE has recently designed an Online Detainee Location System, which you can begin your search below.
Additionally, you may contact the ICE Field Offices of Detention and Removal Operations: New York Field Office, (212) 264-5085, New Jersey Field Office, (973) 645-3666, Upstate New York Field Office (Buffalo), (716) 551-4741 ext. 2500.
To find the person if you know the A#, fill in the following information and you will be
redirected to ICE for the status of the person.

---
If there is no record of the individual in the Field Offices, it means that they do not have record of the detainee. Usually this means that the detainee has not yet been entered into their computer system. You are permitted to call specific ICE Detention Facilities to find out if the person is being held in that particular facility. Below is a list of detention facilities in the greater New York/New Jersey area. If you are unable to locate an individual at these detention facilities or with its' online system, keep calling the Field Office numbers above until the detainee appears in the computer system. You may also call ICE national headquarters at (202) 305-2734.


New York & New Jersey Area ICE Detention Facilities

Varick Street Field Office




201 Varick Street




New York, NY 10014




(212) 863-3401

Elizabeth Detention Facility




625 Evans Street




Elizabeth, NJ 07201




(937) 622-7157




Hudson County Jail




35 Hackensack Avenue




Kearney, NJ 07032




(937) 491-5566




York County Prison




3400 Concord Road




York, PA 17402




(717) 840-7580
Articles related to this topic
---
Author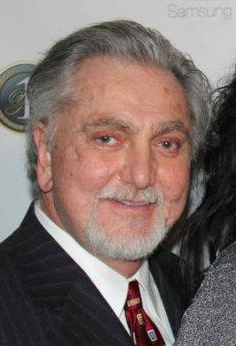 Moses Apsan and his staff, based in New York City and Newark, NJ provide exceptional legal services throughout the world, in all aspects of immigration to the United States, including non-immigrant (temporary visas), immigrant visa (Green Card) and deportation defense. In addition Mr. Apsan, has been practicing Bankruptcy law and Divorce laws for over 35 years, He was the President of the Federal Bar Association, New Jersey Chapter (1997-2002). He speaks Portuguese and Spanish..
Call for Appointment
Call For

Consultation

TODAY

1(888)460-1800