Visas for Diplomats Visas (A-1 & A-2)
Other than a Head of government who qualifies for an A-1 visa no matter what his purpose is in entering the U.S., the category of visa necessary for a diplomat or other government official is contingent on the reason for entering the U.S.A person desiring an A-1 visa must be traveling to the U.S. specifically to engage in activities at the behest of the foreign government. The mere fact that there may be some government interest in an organization is not, in itself, the essential factor in determining whether the applicant qualifies for an A visa or not. The detail that there may be government interest or control in a specific organization is not, in itself, the defining factor in determining whether or not the applicant qualifies for an A visa; the specific duties or services to be accomplished must also be of an intrinsically governmental character or nature. Even local government officials representing their state, province, borough, or other local political entity do not qualify for "A" visa status; normally they are granted B-1 or B-2 visas. Note: A qualified A visa applicants traveling to the United States for missions of less than 90 days will be issued visas annotated "TDY" (temporary duty).Government officials that travel to the United States to accomplish non-governmental functions of a profitmaking nature or traveling as tourists require the suitable H, L or B visa, or if qualified, enter the U.S. under the Visa Waiver Program; These individuals do not qualify for diplomatic visas.
Three types of A visas available

[A-1]: Ambassadors, public ministers, or career diplomats/officers;
[A-2]: Other accredited officials and employees of foreign governments;
[A-3]: Attendants, servants, personal employees.

Applying for the Visa
Please review the following THREE STEPS below before beginning your visa application.

Step 1: Complete the online DS-160
Step 2: Gather additional required documents
Step 3: Applying for the visa
Articles related to this topic
---
Author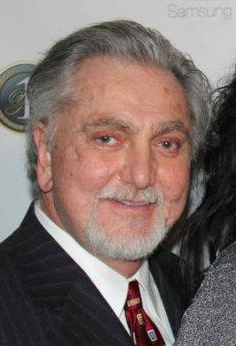 Moses Apsan and his staff, based in New York City and Newark, NJ provide exceptional legal services throughout the world, in all aspects of immigration to the United States, including non-immigrant (temporary visas), immigrant visa (Green Card) and deportation defense. In addition Mr. Apsan, has been practicing Bankruptcy law and Divorce laws for over 35 years, He was the President of the Federal Bar Association, New Jersey Chapter (1997-2002). He speaks Portuguese and Spanish..
Call for Appointment
Call For

Consultation

TODAY

1(888)460-1800