Protection From Creditors in a Bankruptcy Case
Chapter 7 and Chapter 13 bankruptcy laws were passed to help consumers in financial problem to get a fresh start, free from debts that are destroying their lives.

Five (5) sections of the Federal Bankruptcy Code provide protection from creditors.
Once a bankruptcy case is filed, whether it is a Chapter 7 bankruptcy or a chapter 13 bankruptcy. the bankruptcy law provide immediate protection from practically all ordinary creditors through an automatic stay. This stay goes into effect immediately with the filing of a bankruptcy case. [11 USC §362]

Some examples of the many creditor's actions prevented by the filing of a Bankruptcy:

Creditor's calls. [11 USC §362(a)(6)]
Active Lawsuits. [11 USC §362(a)(3)]
Home foreclosure. [11 USC §362(a)(3), (4), (5)]
Tax liens and levies. [11 USC §362(a)(1), (4), (5)]
Wage garnishment. [11 USC §362(a)(1), (2)]
Repossession. [11 USC §362(a)(3)]

The automatic stay places all creditor's actions on hold. It does not, however, automatically dismiss their claim. Claims by unsecured creditors will be eliminated by the discharge at the completion of the the Bankruptcy case. Secured creditors secured (those that have secured the debt using something you own, such as a home or car, will have greater rights which are protected in the bankruptcy.

Not every action is stopped by filing a bankruptcy. These include:

Dissolution of Marriage (divorce or annulment) proceedings, except to the extent that they seek to divide property of the estate. [11 USC §362(b)(2)]

Child support, visitation, paternity, or domestic violence proceedings. [11 USC §362(b)(2)(A)] Criminal proceedings. [11 USC §362(b)(1)]

Child support orders, including collection from wages and tax refunds, and suspension of drivers licenses for non-payment of support. [11 USC §362(b)(2)(C), (D), (E)]

Tax audits, notices of tax deficiencies, demand for tax returns, tax assessments and notices (although the actual collection of tax is put on hold). [11 USC §362(b)(9)]

Other actions not ordinarily effecting consumer bankruptcy cases. See 11 USC §362(b) for more information.
Prior bankruptcy pending within the past year. If you had filed a bankruptcy case within the past year, the stay will end on the 30th day after the filing of the new case. If two or more previous bankruptcy cases were filed which were pending within the past year the automatic stay will not take effect. In some cases you can retain the power of the automatic stay during your second filing. You would have to file a motion with the court and establish "that the filing of the later case is in good faith as to the creditors to be stayed." Excluded in determining how long or whether the stay will take effect are prior cases which were dismissed under 11 USC §707(b) for abuse of the code and failure to meet the means test are [11 USC §362(c)(3) and 11 USC §362(c)(4)]



Articles related to this topic
---
Author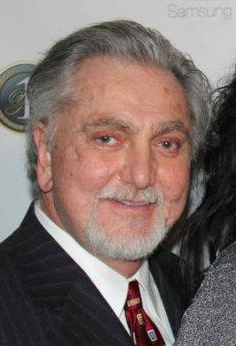 Moses Apsan and his staff, based in New York City and Newark, NJ provide exceptional legal services throughout the world, in all aspects of immigration to the United States, including non-immigrant (temporary visas), immigrant visa (Green Card) and deportation defense. In addition Mr. Apsan, has been practicing Bankruptcy law and Divorce laws for over 35 years, He was the President of the Federal Bar Association, New Jersey Chapter (1997-2002). He speaks Portuguese and Spanish..